1516-830-3340
Don't Waste a lot of Money on Middle Man Fees When You Order Your Dream Kitchen Countertops
If  You Have Drawings Or Measurements Email Them To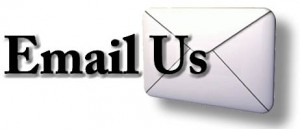 countertopnyc@gmail.com
In Long Island New York, we are one of the leading suppliers of Quartz stone, Quartzite Stone, Marble Stone, and Granite stone countertops in Long Island NY. Servicing Kitchen & Bath Remodeling companies and the General Public for over 20 years. We use top-class qualified and skilled staff to fabricate your dream kitchen. We specialize in the manufacture and installation of the highest quality Granite stone,  Marble Stone,  and Quartz stone products.
Installation and Customer Service
Our installation team includes a two-to five-person crew, who have built up through years of installation activities of kitchen countertops, stairs, window sills, vanity tops, and other natural stone products in experience
Long Island New York Kitchen Countertop Stones
Natural Stone For Countertops

Looking for the highest quality countertops in the Long Island area? Want to finally stop searching for the right countertop dealer and actually
start your project? Then look no further. We carry only the highest quality material for beautiful and elegant countertops.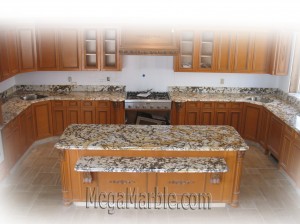 We offer a wide variety of materials including marble, quartz, granite, and quartzite. All of these top-quality stones we offer for installation are beautiful and durable, making this an investment you won't regret. Improve the look of your home with a new set of clean and stylish countertops.
We are able to offer a wide array of different slabs for countertops because we have materials from the leading importers in the United States—this ensures our stones are of the best quality. We only accept the best materials, because we feel that you deserve the best when you decide to shop with us. Because we are a fabricator, buying directly for us greatly increases your savings. We cut out the middle man, who raises the price to make a profit—with us, you'll pay less than what you would pay in a retail store, saving you time, money, and headaches. Stop wasting your time going back and forth to multiple home improvement stores, just to come back frustrated. Retail stores are in the business for the money—with us, we want to help you improve the look of your home or business, and give you a great experience while doing so.
You know you can trust us, as our client history is extensive. We have had clients such as designers, architects, and contractors, as well as private buyers, and worked on countless different projects. This gives us experience with any type of project out there, so you know we will give you only the highest quality materials and services. With us, you won't be disappointed with the way your final installation looks, and will come away from it loving our customer service—we value you as the customer more than anything.
Don't get swindled by a retailer or installer—come to us, a fabricator that sells direct to you for greatly reduced rates. The material is of the highest quality, and you will not be disappointed. What kind of project are you doing? Need something strong? Check out our fantastic selection of marble and granite tops, which are both beautiful and natural minerals that are extremely durable and great for high-traffic areas. If you're not looking to spend a lot of money on new countertops, then don't worry—our selection of stone slabs such as quartz, a manufactured material that is still very sturdy and is a good alternative to marble or granite.
Whatever your countertop needs, you can find what you're looking for here. Need some kitchen counters redid? Bathroom? Not a problem. Whatever your reason, home, business, or architectural design, you can be sure to trust us to deliver the highest quality material and the best customer service around. Come to us for all of your countertop needs.
The towns we cover in Nassau and Suffolk counties Long Island, NY
Nassau County, NY – Official Website
Suffolk County Government Homepage