Types Of Countertops Material
When you try to go to the market today to search for the right countertops, which you can use in your home or business kitchen, you may get yourself puzzled of what type of material is best to use. While there are lots of options available out there, let us take a look at the leading materials and try to identify its individual good and bad aspects. Let us concentrate to the marble; granite, onyx and quartzite countertops, so you will know which one best suit your needs. Here they are: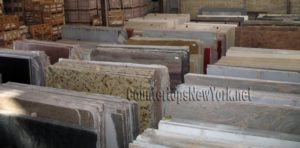 However, this one is expensive and has a hard surface. It also requires a regular sealing, as it can chip once used a long time. Once the chip appears on the surface, it can potentially lose its appeal, so maintenance is needed.
Granite Color Selection for Countertops
Granite Countertops
This is the most distinguished material used by most homes and businesses. Granite tiles and polish granite slabs are both available in this material. Since both of them can provide an exquisite appeal, they assure an edge of elegance to your kitchen. This material has a luxurious and rich look and is durable to use because it is made of natural stone.

Marble Color Selection for Countertops

Marble Countertops
This countertop is boasting a natural unsurpassed beauty. Marble comes in different variations, including green, pinks and neutral tones, so if you are after with the colors, this one is a good choice.
Even though it is stunning and good looking, marble countertops are not used commonly in the kitchens because of staining issues. It can easily attract stains and it needs to be sealed often and properly.

Onyx Color Selection for Countertops
Quartzite Color Selection for Countertops
Quartzite Countertops
Quartzite countertop is as durable as granite but it has the appeal of marble. It is very resistant to heat damage, thus this is nice to have around on your stove. Unlike other materials available, this one is UV resistant. When using this material, you don't need to worry that it will lose its sparkles and colors, as it never fades no matter how long you use it.
On the other hand, quartzite countertop has limited colors, commonly gray and white, so you if you set yourself on a specific color scheme, this one are not the best material for you. This also needs basic maintenance to avoid staining.